Canari's diverse chamois offering has been developed over many years of testing and riding. The variety offered has been carefully considered in order to suit the needs of every type of cyclist we produce clothing for. Entry level, comfort, and performance, Canari's chamois lineup has it all!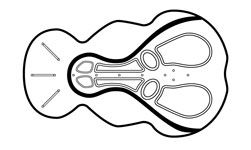 Highest shock absorption rating from Department of Bioengineering at the Politecnico Di Milano . High density memory foam inserts (120kg/m3) placed at key pressure points, up to 14mm thick . S.A.T.(Shock Absorption Technology) dissipates 90% of energy and vibration transmitted from the ground . Seamless thermoformed and anatomically designed for the ultimate comfort and conformity . Coolmax upper featuring permanent antimicrobial polygiene treatment . COOL ZONE Air-Flow system maximizes ventilation and breathability

Recommended for ALL riders, from brevets to the ProTour . Designed anatomically to contour specifically to a Man or a Woman's body . Precise fit means zero movement against the skin creating a friction free ride . 5-layer construction with a wicking inner layer for active moisture transfer . 4-way stretch microfiber top layer is delicately soft and quick drying . Custom perforated foam layer (5mm dimples) aids in additional moisture management . Open cell foam padding provides even anatomical support throughout . Welded seams assure further ergonomic transition at taper points removing possible friction and irritation

These gender specific pads are designed to conform to a rider's body and are ideal for long and short rides alike . Engineered to alleviate saddle discomfort and pressure points so that maximum comfort is achieved where it is needed most . In addition to being lightweight, these pads feature an antimicrobial layer and moisture wicking protection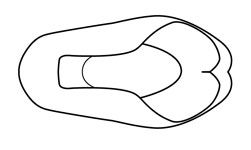 Recommended for long distance support seekers, or infrequent weekend warriors . G2 gel effectively eliminates nerve stress by diminishing road shock and abrasion . Strategically placed silicone gel inserts in the perineum and ischial tuberosity pressure points . 1mm thick gel inserts are perforated to reduce heat and moisture build up . Scientifically place gel encourages blood flow reducing saddle discomfort and numbness

Recommended for novice riders to weekend warriors looking purely for comfort . Proprietary gel fill system spreads shock throughout the saddle region rather than concentrating in one specific area . Micro-encapsulated silicone gel will not overheat and migrate or leak unlike petroleum based counterparts . A barricade is formed that reduces skin irritation and absorbs shock
Recommended for beginner to intermediate cyclists or traditionalists seeking less dense padding . Hydrodynamic, 4-way stretch fabric on both the top cover and lateral wings . Tapered lateral wings provide protection for the inner thighs without the density of a pad . Open cell foam is molded to provide ergonomic variance to multiple anatomies.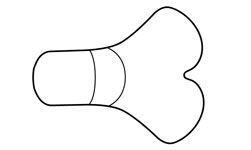 The T2 pad is an anatomical molded chamois with a microsuede surface and seamless construction. The 1mm inner foam layer is engineered for comfort, breathability, and moisture management.