Cycling is more than just a sport - it's a lifestyle embraced by millions of enthusiasts across the United States.
As cyclists, we want gear that performs as well as we do.
That's why many riders choose USA-made cycling apparel for its outstanding quality, comfort, and sustainability.
In this post, we'll explore what makes American-made cycling clothing stand out and share how we are leading the way.
What Makes USA-Made Cycling Apparel Stand Out?
Cycling apparel made in the USA adheres to strict standards of craftsmanship and uses high-end technical fabrics not easily found elsewhere.
American factories also offer greater oversight throughout production, making sure each garment meets expectations. Ultimately, the emphasis on quality over quantity with USA-made cycling wear delivers exceptional performance and durability.
Three Benefits of USA-Made Cycling Apparel
1. Quality and Durability
The fabrics and construction methods of USA-made cycling apparel are far superior to mass-produced imported alternatives.
Seams are stronger and more resilient against abrasion. Technical fabrics also retain their mechanical stretch and wicking properties much longer.
As a result, you get many more miles out of clothing before needing to replace it.
2. Comfort and Fit
Beyond rock-solid construction, USA-made cycling clothing excels at comfort.
Strategic paneling and anatomic patterning both create a contouring effect and help you get a custom-tailored fit.
Chamois pads are more refined to prevent chafing and hot spots over long distances.
3. Sustainable Production
This type of cycling apparel is not only high-quality and comfortable, it's also sustainably produced.
By keeping manufacturing local, brands can reduce their carbon footprint significantly. There is less transport of raw materials and finished products across oceans. American factories have better environmental standards and minimize waste, emissions, and pollution, making American-made cycling gear a greener choice.
Canari: A Leader in USA-Made Cycling Apparel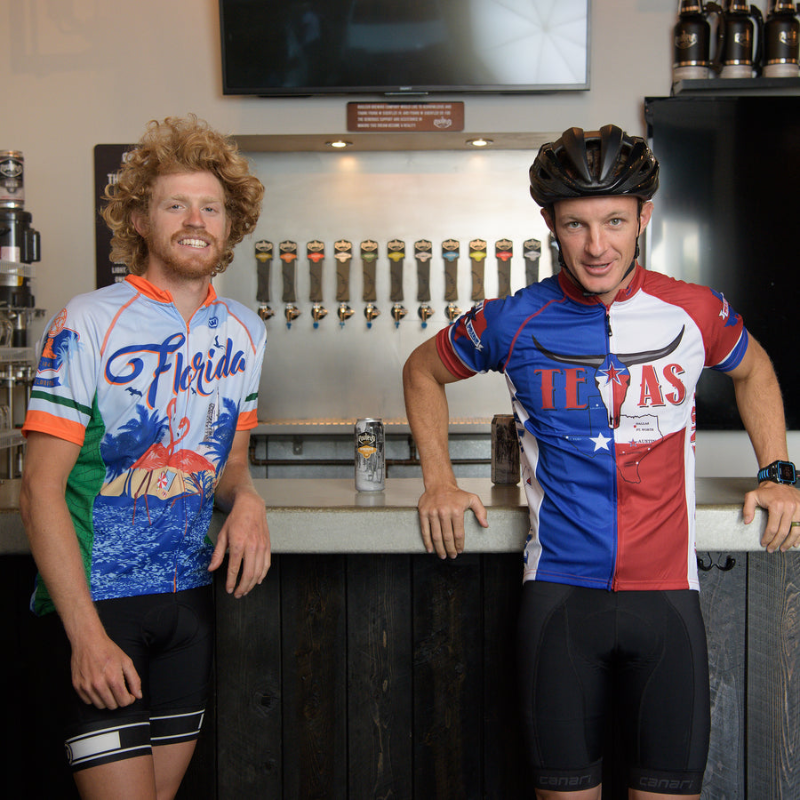 Based in Southern California, Canari is one of the most respected names in American cycling apparel.
Since 1979, we have been dedicated to producing premium cycling clothing in the USA. The Canari team controls every aspect of production in our local factory.
This enables us to maintain excellent standards that match the passion of our fellow American cyclists. 
Canari's Custom Cycling Apparel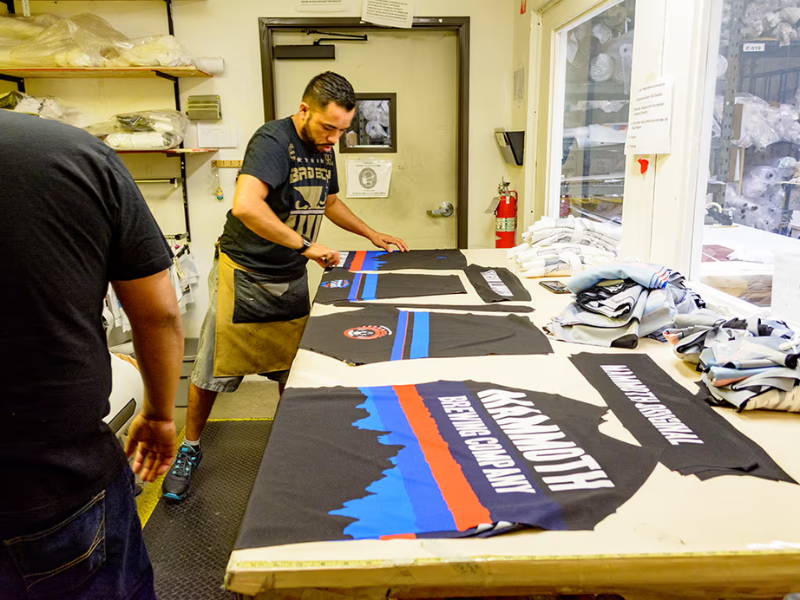 At Canari, we offer fully customizable cycling kits for teams, cycling events, and brands.
Each design starts with a consultation to understand your vision and requirements. Then our talented designers translate ideas into reality using the latest printing methods.
Custom cycling apparel can be delivered in 2-5 weeks with our in-house production.
Canari's Advanced Fabric Technology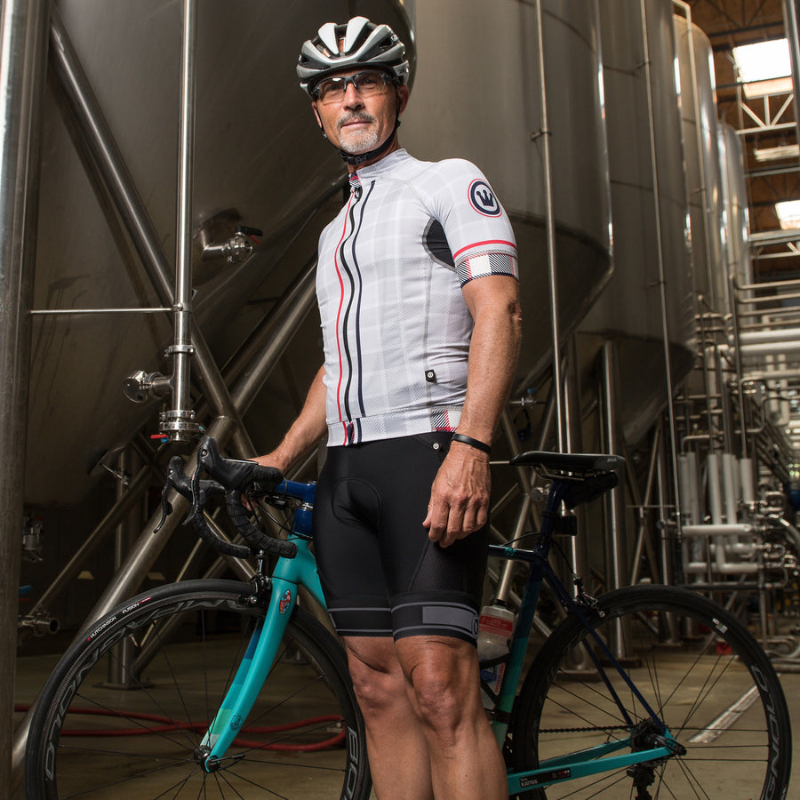 We utilize exclusive fabric technologies to enhance the performance of our cycling apparel.
DryCore is a high-performance fabric made completely of polyester and is lightweight. The soft feel provides comfort next to the skin, while the specially engineered yarns enhance moisture wicking and durability for functionality.
Our other fabric cycling technology includes Litetech, Thermotech, Sirocco, Sirocco EXT, Edge Race, Shield, and Solito.
Frequently Asked Questions
What is the importance of the fit in cycling apparel?
The perfect fit is critical in cycling clothes to maximize comfort, performance, and safety. Jerseys and jackets should contour without constricting. Bibs and shorts eliminate chafing through anatomical design. Leg grippers secure without digging in. Gloves conform for dexterity and padding. Socks prevent blisters.
How does fabric technology enhance cycling performance?
Technical fabrics are game changers for cycling, using exclusive technologies to excel in moisture wicking, temperature regulation, compression, aerodynamics, and UV protection. Innovations like Coldblack® reflect sunlight and prevent odor, while Nanosphere treatments enhance cooling and drying. Strategic engineering of ideal fabrics regulates the microclimate on your skin so you can ride harder, longer, and more comfortably.
Why should I choose USA-made cycling apparel?
American cycling gear is unmatched in quality and sustainability. American factories have higher standards that enhance precision and durability. Local manufacturing enables customization and less environmental impact.
We design refined garments with exclusive fabrics for discerning riders. In addition, supporting domestic production keeps cycling jobs and supports ethical practices.
Conclusion: Embrace the Excellence of USA-Made Cycling Apparel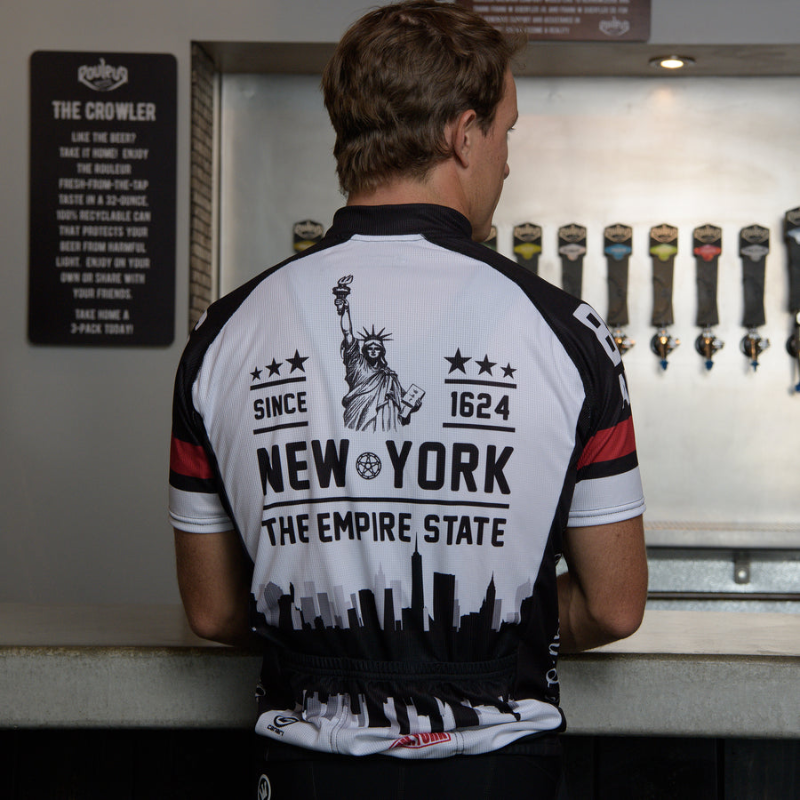 Our USA-made cycling apparel delivers unparalleled excellence through precision manufacturing and technical innovation.
We are proud to offer the pinnacle of cycling wear for both men and women, with local manufacturing enabling high-standard control and advanced fabrics.
The exceptional craftsmanship and durability justify the higher price for riders seeking the ultimate gear. With outstanding performance that enhances every ride, American-made is the definitive choice. Embrace Canari apparel for the ultimate cycling experience.